More Therapists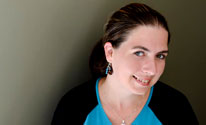 Carrie Deslippe, RMT
Carrie founded Above & Beyond Massage Therapy in 2008 following her completion of studies earlier that year.
Erin Flood, RMT
Erin's passion for helping people is what continues to propel herforward in her massage career.
John Iantsis, RMT
A certified Kung Fu instructor, John draws from his practical knowledge of the human body and its capabilities to hone his treatments.
Melody Sgabellone, RMT
Registered Massage Therapist
Nicole Durand, RMT
Registered Massage Therapist
Daniel Campbell, RMT
Registered Massage Therapist
Tovah Chickee, RMT
Registered Massage Therapist
Hailey Lauzon, RMT